Lynnwood Roofing Services
Everyone deserves a strong, durable roof for their homes and commercial properties. Whether yours is already old and dilapidated or has visible damages like missing shingles or large holes, turn to Pro Roofing NW. We offer a full range of roofing services that can ensure the integrity of your roof. In our over 12 years of service, we can proudly say that our roofing company always delivers the highest level of workmanship possible. We even have a 100% safety rating in all our job sites. Our roofers are highly trained and can handle even the toughest roofing jobs.
Why Choose Our Lynnwood Roofers?
20+ Years of Experience
Family Owned & Operated
Eco-Friendly Service
Lifetime Craftsmanship Warranty
Using Safe, Eco-Friendly Practices
We are committed to setting the standards for safety and quality while providing a positive experience for our customers, vendors, and employees. In fact, our roofing company currently has a 100% safety rating. When you want a hassle-free and seamless roofing job from start to finish, work with an expert roofing team like us. We always deliver on our promise of providing only the highest quality of work and customer service.
Setting the Standard for Safety & Quality
Call (425) 598-0998 for a free estimate!
Things to Do in Lynnwood
As destinations go, we'll be the first to admit that Lynnwood probably doesn't make the short lists of very many people's vacation locales. But the city is more than just a bedroom community of Seattle or another stop along the I-5 corridor. It is a town in its own right, complete with all a town has to offer. We've seen a lot of Lynnwood attractions from our perch high atop the city's roofs and we'd like to share our picks for fun things to do in Lynnwood.
Activities in Lynnwood
Most people know Lynnwood as a mecca of commerce and that is due chiefly to the existence of the Alderwood Mall. It may seem strange to list a mall as one of our recommended activities in Lynnwood, but the Alderwood Mall isn't just your average shopping center. When it first opened in 1979, the mall wasn't just one of the things to do in Lynnwood, it was the thing to do in Lynnwood. Since then, it has changed ownership several times, gained and lost tenants, but where other U.S. malls have suffered or fallen fallow, the Alderwood Mall continues to not only thrive, but also expand. It now includes the original indoor mall as well as a couple of expansive open-air shopping areas, complete with several restaurants and a movie theater. If shopping is an activity you enjoy, the Alderwood Mall should be at the top of your list of Lynnwood things to do.
Before it was Lynnwood, the area was a rural township called Alderwood Manor. The history of the area can be discovered by visiting one of the newer Lynnwood attractions, Heritage Park. It's here you'll learn the story of life in early Alderwood Manor via a trip through some of the area's earliest structures that have been renovated as heritage resources for the city. Chief among these structures are the Wickers Building, a Tudor-style former general store and living quarters that is instantly recognizable to anyone who drove through Lynnwood on I-5 prior to 1997, when it was saved from demolition and moved to its current location in the park. Another of the Lynnwood attractions on display at the park is the fully restored Interurban Trolley Car 55 from the Interurban Railway.
Lynnwood Restaurants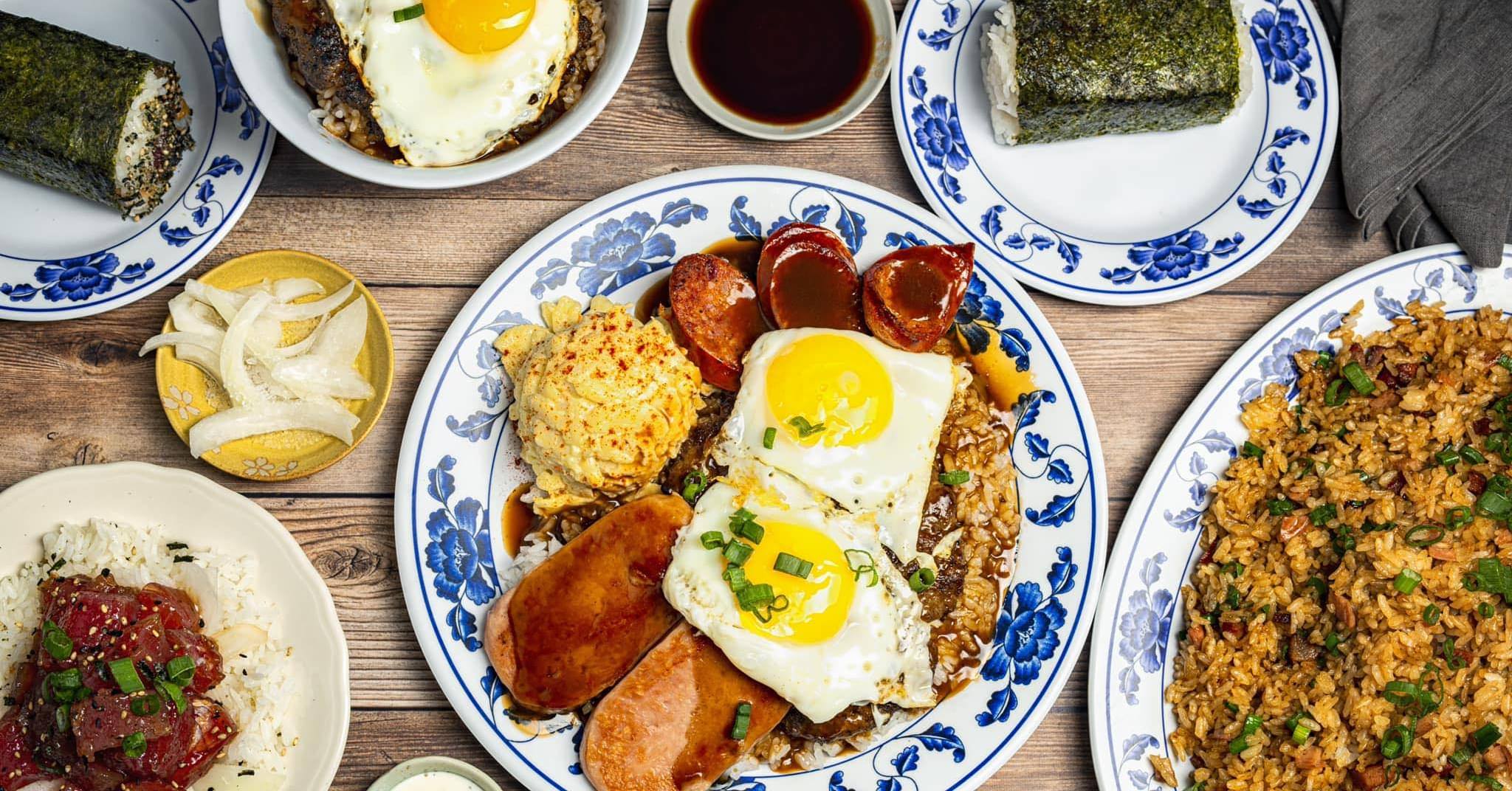 Probably owing to the looming presence of the Alderwood Mall, Lynnwood is a haven for chain restaurants all along the spectrum from fast food to fine dining. So, if you're looking for a familiar meal, odds are you'll find one just about everywhere you turn among Lynnwood restaurants. But that doesn't mean you can't source slightly lesser-known, off-the-beaten path Lynnwood restaurants and eateries. Here are our suggestions for where to get a tasty meal.
Bobby's Hawaiian Style Restaurant: A hidden gem that's no longer quite so hidden after appearances in national media, including being featured on the Food Network. For a true aloha experience, order the Island Style Plate Lunch or Dinner. Add a couple of Spam musubi to your order for authentic island vibes.
Astoria Pizza & Pasta: This family-run restaurant has been cranking out pies and other Italian favorites for decades. Times may change, but the generous toppings and huge portions at Astoria remain the same. Locals rave about the House Special pizza, and if you think pineapple belongs on pizza, the Sweet & Spicy is the one for you.
Bapmukja: Lynnwood is home to a surprising number of Korean restaurants, but this newcomer is creeping up every list of delicious Lynnwood restaurants. Its speciality is Korean elevated street food, which means you can order your kimbap with lucious pork belly and tteokbokki with bacon swirled through the sauce.
Of course, these are just a few of the fun things to do in Lynnwood that we've discovered while helping keep the community's roofs intact and healthy. We are also fond of other Lynnwood things to do such as relaxing at the Olympus Spa or golfing at Back9. Or, if you're looking for family-friendly activities in Lynnwood, we suggest Lynnwood Bowl & Skate (or if ice-skating is your thing, the Lynnwood Ice Center), the Lynnwood Recreation Center, or the fabulously named Funtastic Playtorium. Exploring things to do in Lynnwood is always an activity worth doing.
Get Your Free Estimate! Contact Us Today